Indoor Air Quality Testing and Why
Did you know that long term exposure to low levels of pollutants and contaminants can lead to chronic health issues and in some cases acute health effects? What's more, is that we come in contact with these pollutants and contaminants on a regular basis. They are in our outdoor environments and may be in the air in our homes. Some of the health issues in Austin, TX associated with inadequate indoor air quality include allergy flare-ups and respiratory issues. The elevated levels of pollutants in Austin can also reduce the percentage of oxygen in the air which may increase the rate of breathing required to supply adequate oxygen to the bloodstream.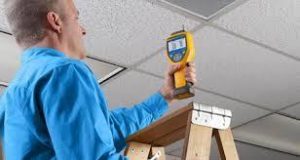 The good news is that the build-up of pollutants and contaminants in your home, assuming adequate house-keeping measures are practiced, can usually be attributed to things that can be improved like inadequate ventilation, filtration and pressure management. It's with this in mind that 24 Hour Refrigeration assess and resolves indoor air quality issues in your home. Leaders in indoor air quality have developed a revolutionary Indoor Air Quality (IAQ) test, assess and inform (TAI) program to evaluate the environmental conditions within your home or business and provide solutions for adverse conditions.
All testing is performed by qualified personal utilizing the latest technology and applied sciences to the standards, guidelines and acceptable industry practices by recognized organizations. The recognized organizations include but are not necessarily limited to, International Residential Code (IRC) as adopted locally, Air Conditioning Contractors of America (ACCA), Building Performance Institute (BPI), American Council of Accredited Certifications (ACAC), American Society of Heating, Refrigerating and Air Conditioning Engineers, Inc. (ASHRAE), Environmental Protection Agency (EPA) and the Indoor Air Quality Association, Inc. (IAQA).
To talk to one of our indoor air quality experts, give us a call at: